Administration Division
The Administration Division is entrusted with the establishment work and general administration matters of the Office of the PSC. The Division is headed by the Additional Secretary (Admin).
The following activities are handled by the Administration Division:
Distribution of all Letters received (from other institutions, officers, individuals and all divisions of this office) by the Commission among divisions through the
Data Management System.
Overall administration of the Office of the PSC;
Management of human resources in the Office of the PSC;
Preparation of the Annual Report and the Quarterly Progress Reports.
Updating of the Website and due maintenance of the computer network.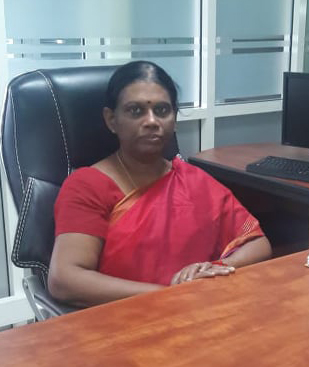 Mrs. T. Murugeson
Additional Secretary